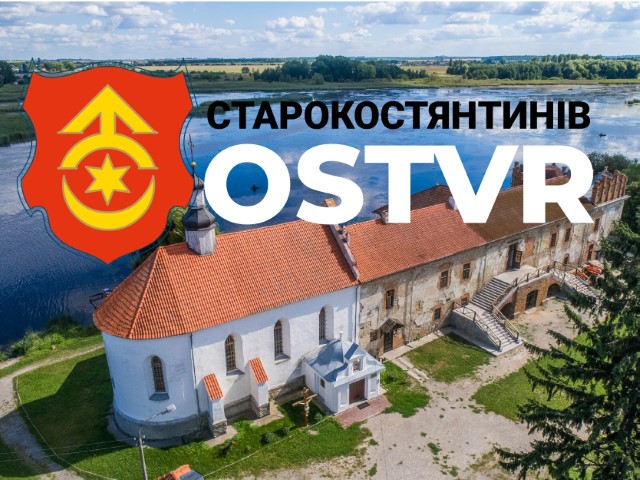 Presentation of the project "Virtual Museum of Heritage of Princes of Ostroh" in Starokonstantyniv
Everyone will be able to see Almanac OSTVR, that by format of virtual walks will inspired to come to museum in Ostroh and very briefly will tell about activity of Princes of Ostroh
11/12/2019
13:00
The presentation will be take place at the Castle of Princes Ostrozkyi in Starokostiantyniv.
Everyone will be able to see Almanac OSTVR, that by format of virtual walks will inspired to come to museum  in Ostroh and very briefly will tell about genealogy princely family, its most prominent representatives, the architecture, printing and the first higher education institution Ostrog academy and Ostrog legends.
Also, during the event we will try to discuss the possibilities of further cooperation between Ostroh, Starostyantynov and Dubno in order to popularize and preserve the common heritage of the princely family of Ostroh.
Free entrance.

CURRENT EVENTS
No events